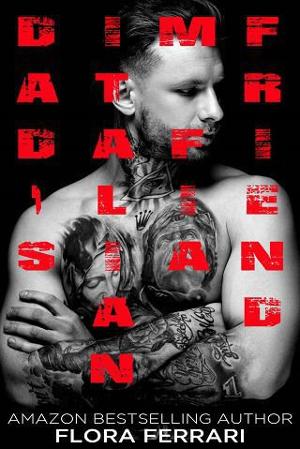 My dad gambles away $50,000 and it's up to me to get it back. But when I meet the man he owes it to, I owe it to myself to be careful.
He's dangerous, powerful, and his reputation precedes him. But all he wants to know is if anyone has preceded him, when it comes to his need to be my first…and only.
Now I'm in deep with my dad's Italian mafia friend, and I have to submit to him for the next two and a half weeks in order for my dad's debt to be cleared. But in that time, he makes it crystal clear that he's the only man for me now and forever more…and even though our time is up he's not letting me out from underneath him…ever.
Book Details
File Namedads-italian-mafia-friend-by-flora-ferrari.epub
Original TitleDad's Italian Mafia Friend (A Man Who Knows What He Wants Book 109)
Creator

Flora Ferrari

Languageen
IdentifierMOBI-ASIN:B07W78R519
Date2019-08-09T18:30:00+00:00
File Size172.030 KB