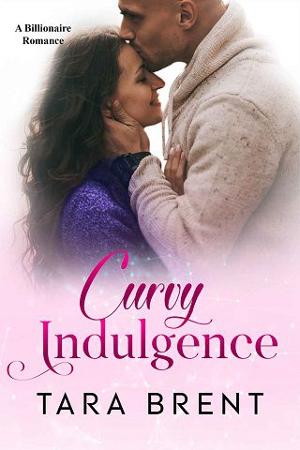 If someone says "Kira? Oh, she's heavy," you'd totally miss who I am.
I'm big, sure, strong, absolutely
And yes, I am… well, a Curvy Girl.
With Voluptuous Curves, the way nature intended
But I can pull it off. All my proportions are "right".
There's simply plenty of everything.
Am I perfectly happy with my body, and how I look?
You bet I am.
The Okoye family hire Kira to plan their son's wedding.
No ordinary wedding, this one would be fit for a king.
With over a thousand guests and only 3 weeks to put together!
Blake Okoye-play boy billionaire and brother of the groom has no time for marriage. He is busy dating models and movie stars, by the dozen.
And goes through them like Kleenex.
Kira never imagined this God of a man would notice her but he does.
She's funny, unpretentious and NOT interested in his mega riches.
He has never met anyone quite like her.
Kira has sparked this Alpha Male's interest.
They can't keep their hands off each other.
Her worry is where else Blake's hands might stray.
She can bed him. But can she keep him?
Book Details
File Namecurvy-indulgence-by-tara-brent.epub
Original TitleCurvy Indulgence
Creator

Brent, Tara

Languageen
Identifier3881672333
Publisher

Tara Brent

Date2019-04-12
File Size291.473 KB
Table of Content
1. Title Page
2. Copyright Page
3. Chapter 1: Kira Ricci
4. Chapter 2:  Blake Okoye
5. Chapter 3: The Prince of Coronado
6. Chapter 4: The Mothers
7. Chapter 5: The Brothers
8. Chapter 6: The Others
9. Chapter 7: The Cheerleaders
10. Chapter 8: The Big Push
11. Chapter 9: The Strip Joint
12. Chapter 10:  Push Comes to Shove
13. Chapter 11: Wake Up, Little Susie, Wake Up
14. Chapter 12: Words of Wisdom
15. Chapter 13: Aloha Means Hello
16. Chapter 14: Aloha Means Goodbye
17. Chapter 15: Aloha Means Peace
18. Chapter 16: The Shit and the Fan
19. Chapter 17: Finishing Touches
20. Chapter 18: The Blessed Day Arrives, Tra-La Tra-La
21. Chapter 19: Herding Goats
22. Chapter 20: I Do
23. Chapter 21: The Roach Coaches
24. Epilogue: Three Months Later
25. Curvy Attraction Chapter 1: A Preview
26. Curvy Attraction Chapter 2: The Man in Black A Preview
27. Curvy Attraction Chapter 3: Sports A Preview
28. Other Books by Tara Brent