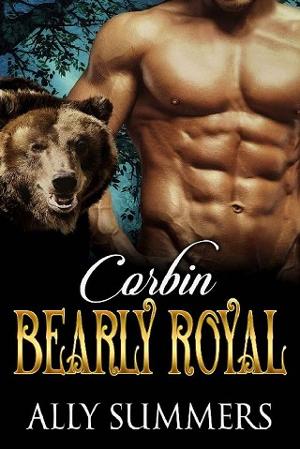 Everyone deserves a second chance.
Even a playboy prince.
Fresh out of rehab, the last thing the wild and reckless prince wants is to find a mate.
But his bear has been locked up way too long,
And suddenly his royal assistant has all the right moves and curves.
She could be the answer to his prayers.
His chance at redemption and an heir of his own.
Elena always plays by the rules, serving the royal family with honor.
Only, she has no idea the royals are hiding a dark secret.
The man she has secretly loved for years needs her now more than ever.
But can she break the rules for her prince?
Will the darkness be too much for their love to survive?
Book Details
File Namecorbin-by-ally-summers.epub
Original TitleBearly Royal: Corbin
Creator

Ally Summers

Languageen
IdentifierMOBI-ASIN:B078XLT2D2
Publisher

Head Over Heels Press

Date2018-01-08T16:00:00+00:00
File Size244.119 KB
Table of Content
1. Epilogue
2. Untitled
3. Corbin
4. Elena