Coaching the Neighborhood by Jaylen Florian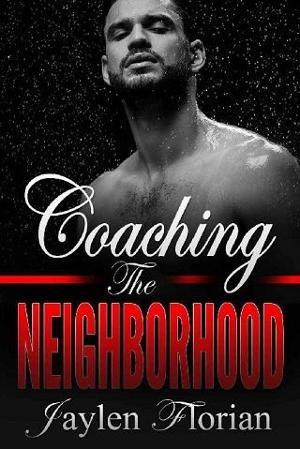 Their first touch is destined to change everything…
Toby, brand new in town, isn't expecting to become mesmerized by any handsome men quite yet. He just wants to earn a spot on the adult league swim team and make some fun-loving friends who share his passion for the sport.
Lucas, the aquatic center coach, is Toby's polar opposite in many ways. Intense and brooding, with a fiery spirit rumbling under an unflappable exterior, the coach isn't the type Toby has ever been attracted to before.
Raw magnetic power, beyond Toby's full understanding, seems to pull them closer together. But differences in personality and age aren't the only things keeping them apart. Lucas isn't about to compromise his responsibilities as a coach to play favorites with any of the swimmers, no matter how charming or gorgeous Toby may be.
File Name:coaching-the-neighborhood-by-jaylen-florian.epub
Original Title:Coaching the Neighborhood (Men of Rugged Heights Book 8)
Creator:

Jaylen Florian

Language:en
Identifier:MOBI-ASIN:B083Q3C4RV
Publisher:

Jaylen Florian

Date:2020-01-17T16:00:00+00:00
Subject:gay sports romance,short story stories fiction novelette novella,new guy in town males falling in love,homosexual athletes swimming swimmers,self-discovery journey self-esteem,masculine masculinity stud hunk handsome,studs hunks dudes guys men sex
File Size:140.541 KB
Table of Content
1. Title Page
2. Copyright Page
3. Books by Jaylen Florian
4. Description
5. Chapter 1
6. Chapter 2
7. Chapter 3
8. Chapter 4
9. Chapter 5
10. Chapter 6
11. Chapter 7
12. Chapter 8
13. Chapter 9
14. Chapter 10
15. Chapter 11
16. Chapter 12
17. Author's Note