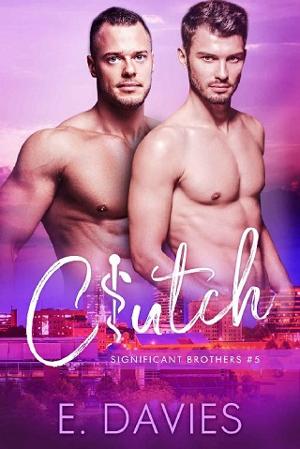 Cocky racing driver Tyler Joseph is sidelined after one risk too many. After being at the center of a fiery crash, he's forced to rest and recover at his best friend's farmhouse or he'll miss the rest of the season. Tyler does what he wants, though, and what he wants right now is the hot, sexy little physiotherapist whose hands only touch him where it hurts.
Alec Lands is a sucker for a pretty face, and Tyler's too much temptation to bear. He's promised himself he'll stop dating trouble, but Tyler is flirty, dirty, and stubborn as hell. He can't resist, even though it could end both their careers.
What was supposed to be a one-time thing leads to more. They can't stop. No matter how hard they try, they can't shake this chemistry that pulls them together, and the longer it goes, the worse the consequences of discovery. Tyler's career and Alec's family are as homophobic as each other, and every risk they take could end them forever… but Alec wants to keep up with Tyler's fast-paced life, and Tyler is tired of leaving men in the dust. Can they both resist hitting the brakes on their maybe-forever when it turns out that old habits die hard?
Book Details
File Nameclutch-by-e-davies.epub
Original TitleClutch (Significant Brothers Book 5)
Creator

E. Davies

Languageen
IdentifierMOBI-ASIN:B07C698MVS
Date2018-04-13T16:00:00+00:00
File Size323.654 KB
Table of Content
1. Title Page
2. Copyright
3. Contents
4. Prologue
5. Chapter 1
6. Chapter 2
7. Chapter 3
8. Chapter 4
9. Chapter 5
10. Chapter 6
11. Chapter 7
12. Chapter 8
13. Chapter 9
14. Chapter 10
15. Chapter 11
16. Chapter 12
17. Chapter 13
18. Chapter 14
19. Chapter 15
20. Chapter 16
21. Chapter 17
22. Chapter 18
23. Chapter 19
24. Chapter 20
25. Chapter 21
26. Chapter 22
27. Chapter 23
28. Chapter 24
29. Epilogue
30. Thanks for reading!
31. About the Author