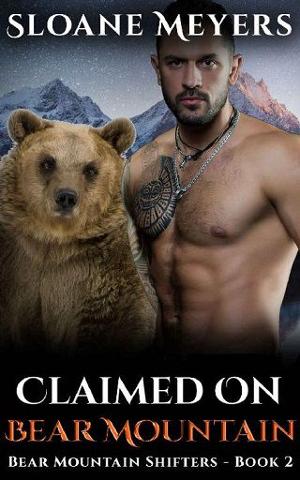 Bear shifter Scott Mitchell is used to rescuing people.
Working as a security guard has offered him plenty of opportunities to step in and be the hero…
But suddenly, he's the one who needs rescuing.
More specifically, it's his heart that needs rescuing.
A beautiful human has crossed his path and awakened his inner bear like never before. He knows Caroline Green is his fated lifemate, and he's determined to claim her.
But there's just one problem:
She's determined to run away from him as fast as she can.
Caroline has been warned to stay away from him and everyone on Bear Mountain, and she's always been good at hiding from danger.
Scott must find a way to show her that she has nothing to fear from him, before she disappears from his life forever.
He must find a way to show her that you can't run from destiny.
This tough mountain bear isn't letting his lifemate get away without a fight—and he's never lost a fight.
Book Details
File Nameclaimed-on-bear-mountain-by-sloane-meyers.epub
Original TitleClaimed on Bear Mountain: A Paranormal Bear Shifter Romance (Bear Mountain Shifters Book 2)
Creator

Sloane Meyers

Languageen
IdentifierMOBI-ASIN:B07QCGJGCS
Date2019-06-06T16:00:00+00:00
File Size158.328 KB
Table of Content
1. Chapter One
2. Chapter Two
3. Chapter Three
4. Chapter Four
5. Chapter Five
6. Chapter Six
7. Chapter Seven
8. Chapter Eight
9. Chapter Nine
10. Chapter Ten
11. Chapter Eleven
12. Chapter Twelve
13. Chapter Thirteen
14. Chapter Fourteen
15. More Books by Sloane Meyers
16. About the Author