Claimed By the Demon Hunter 4 by Harley James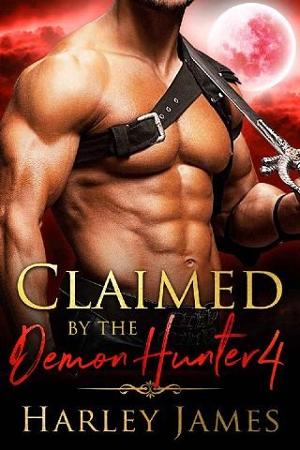 Ruthless warrior.
Bastard son of a slave now heir to the throne.
Alexios of Sparta.
All of the aristocracy hate him but one.
The passionate and kind Princess Sophia.
All traits the Spartans despise.
She wasn't meant for this time.
Sophia's goal is equality in a society built on the backs of slaves.
Alexios should criticize her like all the others. Mock her when she champions the weakest among them.
By the gods, he has his own bloody agenda, and it doesn't include a silly girl with stars in her eyes…
But when she begs for his help to save Sparta, he must choose between avenging his legacy, or risk everything for the woman he now loves.
File Name:claimed-by-the-demon-hunter-4-by-harley-james.epub
Original Title:Claimed by the Demon Hunter 4 (Guardians of Humanity)
Creator:

Harley James

Language:en
Identifier:MOBI-ASIN:B08412953P
Publisher:

Matrix Media LLC

Date:2020-01-21T16:00:00+00:00
File Size:355.146 KB
Table of Content
1. Title Page
2. Copyright
3. Contents
4. Chapter 1
5. Chapter 2
6. Chapter 3
7. Chapter 4
8. Chapter 5
9. Chapter 6
10. Chapter 7
11. Chapter 8
12. Chapter 9
13. Chapter 10
14. Chapter 11
15. Chapter 12
16. Chapter 13
17. Chapter 14
18. Chapter 15
19. Chapter 16
20. Chapter 17
21. Chapter 18
22. Book 1 Sneak Peek
23. A Gift For You
24. About Harley James