Chasing Time by Elena Lawson
no ratings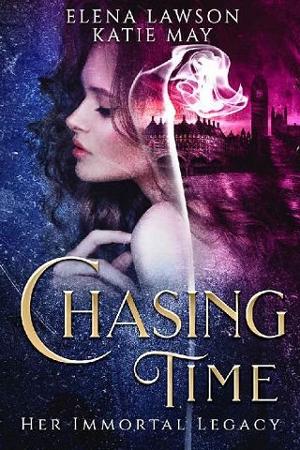 I don't know what I expected to happen when I swallowed the little golden pill, but passing out and waking up in another century was not a side-effect I was prepared for.
Neither was being hauled out of the Thames sputtering and shivering by a man with only half a face and being taken back to his home. Or finding that he lived with three other equally mysterious and gorgeous men.
They weren't exactly quick to welcome me, and something about them isn't right. Not entirely… human.
I was on the cusp of figuring it out when I woke up. Back in the present. At first, I chalked it all up to a bad trip, but I've never been good at letting sleeping dogs lie.
In my hunt for answers and the dealer who can get me more of the strange drug, I'll find the truth. Whether I'm ready to hear it or not. And then there will be no turning back.
File Name:chasing-time-by-elena-lawson.epub
Original Title:Chasing Time: A Reverse Harem Time Travel Romance (Her Immortal Legacy Book 1)
Creator:

Elena Lawson

Language:en
Identifier:MOBI-ASIN:B07W81YVGP
Date:2019-11-05T16:00:00+00:00
File Size:293.698 KB
Table of Content
1. Title Page
2. Contents
3. Copyright
4. Chapter 1
5. Chapter 2
6. Chapter 3
7. Chapter 4
8. Chapter 5
9. Chapter 6
10. Chapter 7
11. Chapter 8
12. Chapter 9
13. Chapter 10
14. Chapter 11
15. Chapter 12
16. Chapter 13
17. Chapter 14
18. Chapter 15
19. Chapter 16
20. Chapter 17
21. Chapter 18
22. Chapter 19
23. Chapter 20
24. Chapter 21
25. Chapter 22
26. Chapter 23
27. Chapter 24
28. Chapter 25
29. Chapter 26
30. Chapter 27
31. Chapter 28
32. Chapter 29
33. Chapter 30
34. Chapter 31
35. Chapter 32
36. A Note From The Authors
37. Also by Katie May
38. About the Author
39. Other Books By Elena Lawson
40. The Last Vocari Series