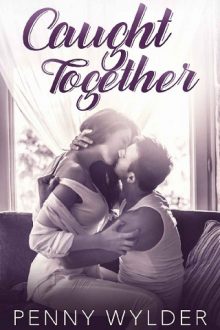 He's hot enough that I could melt chocolate on his abs—and lick it off, while I'm at it.
Trevor King. My nineteen year old son's best friend.
Incredibly sexy.
Entirely off limits.
So when he shows up at my house to stay there for winter break, I'm stunned. He's going to sleep HERE? Within touching distance?
I'm itching to feel his powerful body. I've watched it grow strong in the hockey rink, I know what it can do. And unless I'm crazy, his cocky smirk and intense eyes say he wants me, too.
My whole family is staying under the same roof for the holidays. They'd lose it if they caught me with a guy so much younger than me. Kissing him would be very, VERY wrong.
But what if he kisses me first?
Book Details
File Namecaught-together-by-penny-wylder.epub
Original TitleCaught Together
Creator

Penny Wylder

Languageen
IdentifierMOBI-ASIN:B01MQIGIV6
Publisher

Penny Wylder Books

Date2016-11-12T22:00:00+00:00
File Size174.858 KB
Table of Content
1. Copyright
2. Chapter 1
3. Chapter 2
4. Chapter 3
5. Chapter 4
6. Chapter 5
7. Chapter 6
8. Chapter 7
9. Chapter 8
10. Chapter 9
11. Chapter 10
12. Chapter 11
13. Chapter 12
14. Epilogue
15. Excerpt of HER DAD'S FRIEND
Read Online(Swipe version)