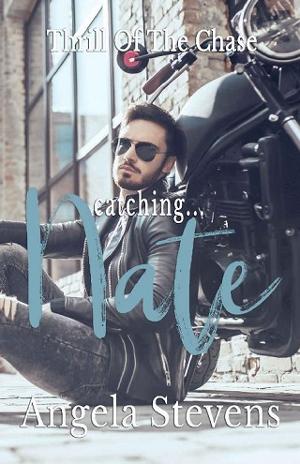 Only one woman ever stole Nate Chase's heart–
it's just a shame she is off limits.
Biker and owner of Hard Core Hogs, Nate Chase,
can take women or leave them–and he usually does both. But then there is a reason that Nate has never
committed to any woman and that reason is his
business partner's sister, Maxine Gordon.
But here lies the problem…
With a shady past and an intimidating
reputation, Jack Gordon has vowed to protect his sister from all men–and he certainly isn't going to make an exception for Nate Chase.
Book Details
File Namecatching-nate-by-angela-stevens.epub
Original TitleCatching Nate: A Forbidden Love Story (Thrill Of The Chase Book 3)
Creator

Angela Stevens

Languageen
IdentifierMOBI-ASIN:B07J2VW1PY
Date2018-11-05T16:00:00+00:00
File Size281.183 KB
Table of Content
1. Title Page
2. Copyright
3. Contents
4. Chapter 1
5. Chapter 2
6. Chapter 3
7. Chapter 4
8. Chapter 5
9. Chapter 6
10. Chapter 7
11. Chapter 8
12. Chapter 9
13. Chapter 10
14. Chapter 11
15. Chapter 12
16. Chapter 13
17. Chapter 14
18. Chapter 15
19. Chapter 16
20. Chapter 17
21. Chapter 18
22. Chapter 19
23. Chapter 20
24. Acknowledgments
25. About the Author
26. Also by Angela Stevens