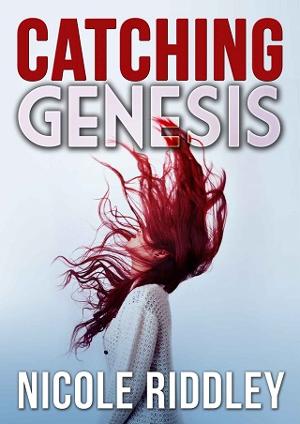 How do I reject thee? Let me count the ways…
Rejected and broken-hearted, Genesis Fairchild turns to her best friends and come up with a plan to give Logan, the school's major player, and future alpha, a taste of his own medicine.
One Operation Payback later, a silver-gray eyed lycan joins in the picture and like a moth to a flame, Genesis feels the instant connection between her and the Lycan Constantine.
When she is introduced into the pack of lycan royalty, she not only deals with her changing identity, but also the arrogant future Alpha's retracted rejection and determination to finally claim her, leaving her life a bit more interesting and a whole lot more complicated.
Will Genesis allow her one true mate to complete the mating bond?
Or will she follow her heart and become the erasthai that she has been long destined to be?
If you want something fun and light to devour in one sitting, then get lost in Genesis' world of arrogant werewolves, royal brats, and an irresistible lycan god.
Book Details
File Namecatching-genesis-by-nicole-riddley.epub
Original TitleCatching Genesis
Creator

Nicole Riddley

Languageen
IdentifierMOBI-ASIN:B079VSYBD2
Publisher

BLVNP Incorporated

Date2018-02-14T18:30:00+00:00
File Size649.186 KB
Table of Content
1. Chapter I
2. Chapter II
3. Chapter III
4. Chapter IV
5. Chapter V
6. Chapter VI
7. Chapter VII
8. Chapter VIII
9. Chapter IX
10. Chapter X
11. Chapter XI
12. Chapter XII
13. Chapter XIII
14. Chapter XIV
15. Chapter XV
16. Chapter XVI
17. Chapter XVII
18. Chapter XVIII
19. Chapter XIX
20. Chapter XX
21. Chapter XXI
22. Chapter XXII
23. Chapter XXIII
24. Chapter XXIV
25. Chapter XXV
26. Chapter XXVI
27. Chapter XXVII
28. Chapter XXVIII
29. Chapter XXIX
30. Chapter XXX
31. Chapter XXXI
32. Chapter XXXII
33. Chapter XXXIII
34. Chapter XXXIV
35. Chapter XXXV
36. Chapter XXXVI
37. Chapter XXXVII
38. Chapter XXXVIII
39. Chapter XXXIX
40. Chapter XL
41. Chapter XLI
42. Chapter XLII
43. Chapter XLIII
44. Chapter XLIV
45. Chapter XLV
46. Epilogue