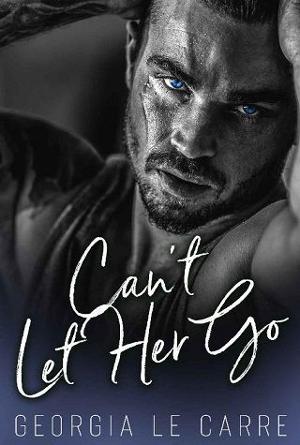 We met in a bar and I had the time of my life.
Then I found out.
He came to Russia to collect a Virgin for his boss.
And I'm the package he'd sworn to deliver.
The job was simple.
Go to Russia and collect the package.
She was as pure as the driven snow and my job was to make sure she didn't drift on the way back.
I didn't really want to go. Russia in winter is not my idea of fun, but it was a break from hurting men who owed my boss money.
Also I didn't have a choice. I owe my life to Akim and what Akim wants Akim gets.
It should have been straightforward. In and out.
But that was before I ran into this Russian chick in the local bar. Breathtakingly beautiful, she was. The softest skin imaginable and…she wanted me.
I'm Irish and saying no to hot Russian chicks was not part of my DNA. So I didn't.
Turned out winter in Russia was exactly my idea of fun.
But the next day I found out the Russian chick was Akim's virgin.
The one that was not supposed to drift…The one that was FORBIDDEN to me.
Book Details
File Namecant-let-her-go-by-georgia-le-carre.epub
Original TitleCan't Let Her Go
Creator

Georgia Le Carre

Languageen
IdentifierMOBI-ASIN:B07M8DVGTQ
Publisher

Georgia Le Carre

Date2019-03-13T16:00:00+00:00
File Size240.834 KB
Table of Content
1. Title Page
2. Contents
3. Acknowledgments
4. Copyright
5. 1. Katya
6. 2. Katya
7. 3. Hunter
8. 4. Hunter
9. 5. Katya
10. 6. Hunter
11. 7. Katya
12. 8. Hunter
13. 9. Hunter
14. 10. Hunter
15. 11. Katya
16. 12. Katya
17. 13. Katya
18. 14. Hunter
19. 15. Katya
20. 16. Hunter
21. 17. Katya
22. 18. Hunter
23. 19. Katya
24. 20. Hunter
25. 21. Hunter
26. 22. Katya
27. 23. Katya
28. 24. Hunter
29. 25. Hunter
30. 26. Katya
31. 27. Hunter
32. 28. Katya
33. 29. Hunter
34. 30. Katya
35. 31. Hunter
36. 32. Katya
37. 33. Hunter
38. 34. Katya
39. 35. Hunter
40. 36. Katya
41. 37. Hunter
42. 38. Hunter
43. 39. Hunter
44. 40. Hunter
45. 41. Hunter
46. 42. Tom
47. Epilogue
48. About the Author
49. Also by Georgia Le Carre