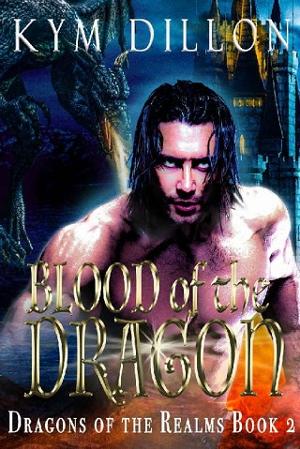 THE DOCTOR
Dr. Lola Cambridge is looking for a little excitement to spice up her drab, boring life. When a sexy thief at her hospital pulls a disappearing act, Lola gets more than she bargained for. Her vivid imagination concocts tales of beings who breathe underwater, fantastic dragons and heady exhilaration. She dreams of herself and the handsome stranger in a frantic race (chase) to find a cure for a mysterious illness ravaging a beautiful oceanic realm.
There's just one problem. Lola isn't dreaming.
THE DRAGON
For Soleis Arkenson, the stakes are life and death. Someone has intentionally infected millions, and if the human doctor can't find a cure, the Sea Realm will be annihilated. Desire sizzles between Soleis and the human, but love will have to wait as the horrors of the disease turn their ugly face on Lola. The battle to save his precious Lola is the bloodiest battle the fierce warrior Soleis has ever fought. He may ultimately have to face reality. He is fighting a battle he cannot win because…
…While his Heart belongs to her, she needs much more.
Book Details
File Nameblood-of-the-dragon-by-kym-dillon.epub
Original TitleBlood of the Dragon (Dragons of the Realms Book 2)
Creator

Kym Dillon

Languageen
IdentifierMOBI-ASIN:B07C6MY8JY
Publisher

Lovestruck Romance

Date2018-04-13T16:00:00+00:00
File Size282.704 KB
Table of Content
1. Copyright
2. Title Page
3. Note from the Author
4. Contents
5. Chapter 1
6. Chapter 2
7. Chapter 3
8. Chapter 4
9. Chapter 5
10. Chapter 6
11. Chapter 7
12. Chapter 8
13. Chapter 9
14. Chapter 10
15. Chapter 11
16. Chapter 12
17. Chapter 13
18. Chapter 14
19. Chapter 15
20. Chapter 16
21. Chapter 17
22. Chapter 18
23. Chapter 19
24. WERE-SOLDIER WARRIORS
25. CLAWED (Sneak Peek)
26. HEART OF THE DRAGON (Sneak Peek)