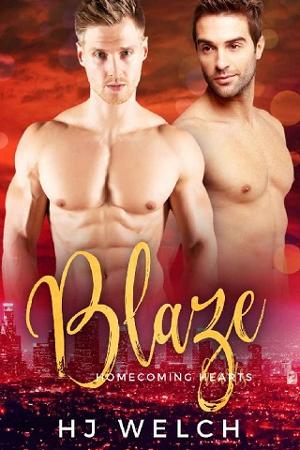 International pop sensation Reyse Hickson has it all. Or so it seems. Thanks to his homophobic label, he never expects to find love. But when he's saved from a mugging by a gorgeous stranger, the chemistry between them is undeniable. Reyse can't help but fall into his savior's arms…and his bed.
Corey Sheppard is nobody's hero. He got himself out of the foster system and stands on his own two feet. He could never be anyone's closeted lover. But there's so much more to Reyse Hickson than the world sees. Corey just can't stay away.
When Reyse's dad suffers a stroke, Reyse insists on going home. In desperate need of a friend, he asks Corey to join him. A short time together is better than none. With Reyse's lifestyle, they know it's the best they can manage.
But for the first time in his life, Corey finds a family with Reyse. And Reyse doesn't think he can hide how feels for Corey, even though his label threatens to drop him if he ever comes out. Can Reyse and Corey walk away from the best thing that's ever happened to either of them? Or is this love worth going down in a blaze of glory?
Book Details
File Nameblaze-by-hj-welch.epub
Original TitleBlaze (Homecoming Hearts Book 5)
Creator

HJ Welch

Languageen
IdentifierMOBI-ASIN:B07JNT1P12
Date2018-10-23T16:00:00+00:00
File Size350.816 KB
Table of Content
1. Title Page
2. Copyright
3. Dedication
4. Contents
5. Sneak Peek
6. Chapter 1
7. Chapter 2
8. Chapter 3
9. Chapter 4
10. Chapter 5
11. Chapter 6
12. Chapter 7
13. Chapter 8
14. Chapter 9
15. Chapter 10
16. Chapter 11
17. Chapter 12
18. Chapter 13
19. Chapter 14
20. Chapter 15
21. Chapter 16
22. Chapter 17
23. Chapter 18
24. Chapter 19
25. Chapter 20
26. Chapter 21
27. Chapter 22
28. Chapter 23
29. Chapter 24
30. Chapter 25
31. Chapter 26
32. Chapter 27
33. Chapter 28
34. Chapter 29
35. Chapter 30
36. Chapter 31
37. Chapter 32
38. Chapter 33
39. Epilogue
40. Thank You
41. Acknowledgments
42. About the Author
43. Also Available
44. Also Available