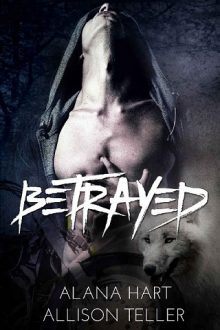 Liam's job is not going well, and when he meets a woman with piercing eyes and an attitude to rival his own, it only gets worse.
Shifter Liam McKinnon has been stuck at the facility for months. It was supposed to be an easy job, but he's stuck, he can't shift, and can't call his pack. And then he is moved to a new room in preparation for breeding. That's when he meets Alyssa Grey, a feisty human who is being subjected to her own kind of hell. With her piercing blue eyes and a mouth to rival Liam's, he finds it hard to keep his 'no human' rule intact.
Lyss will get out of this place if it kills her. Not even the gorgeous Liam can keep from escaping.
Of course, she feels something for him; they spent weeks together, locked in a room, bonding over their desire to kill their nurse. But when they do break free, she can't explain her attraction to him. Her plans of running to Europe are slowly being overshadowed by her desire to be with the beast of a man who, despite his vulgar language and sour mood, has found a way under her sarcastic armor and into her heart.
Book Details
File Namebetrayed-by-alana-hart.epub
Original TitleBetrayed (Alpha MC: The McKinnon Brothers Book 3)
Creator

Alana Hart

Languageen
IdentifierMOBI-ASIN:B01LZ1CVZ5
Publisher

UNKNOWN

Date2016-09-30T18:30:00+00:00
File Size140.676 KB