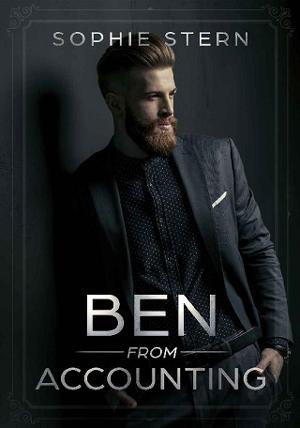 I'm not supposed to get involved with people at work. It's a bad idea, and everyone knows it. There's an unwritten rule at Blossom Falls about dating: don't. Don't get involved with people you work with. Don't fall for people you have to see every day.
Then Alice walks through the doors, and I throw everything I've ever believed in out the window.
She's sweet.
She's shy.
She has no idea what's good for her.
And I'm going to make her mine.
Book Details
File Nameben-from-accounting-by-sophie-stern.epub
Original TitleBen From Accounting (Office Gentlemen Book 1)
Creator

Sophie Stern

Languageen
IdentifierMOBI-ASIN:B079D3HTLN
Date2018-04-15T05:00:00+00:00
File Size181.833 KB
Table of Content
1. Ben From Accounting
2. Chapter One
3. Chapter Two
4. Chapter Three
5. Chapter Four
6. Chapter Five
7. Chapter Six
8. Chapter Seven
9. Chapter Eight
10. Chapter Nine
11. Chapter Ten
12. Chapter Eleven
13. Chapter Twelve
14. Chapter Thirteen
15. Chapter Fourteen
16. Chapter Fifteen
17. Chapter Sixteen
18. Epilogue
19. Office Gentlemen
20. Author
21. Readers!
22. Anchored
23. Chapter 1
24. Chapter 2