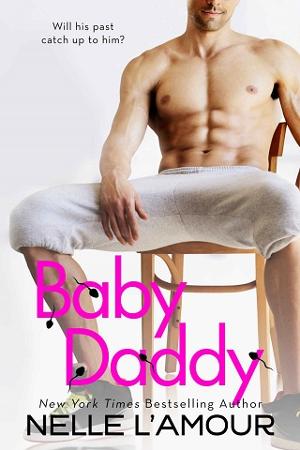 A new sexy standalone romantic comedy told in dual POV by the New York Times bestselling author of THAT MAN and Unforgettable!
I have three cardinal rules:
1. Never mix business with pleasure.
2. Never let a woman spend the night.
3. Never date a woman with kids.
Kids freak me out. God only knows how many this baby daddy has. Man, what was I thinking when I was in college? Me, Drake Hanson. God's gift to women. Aka Donor 5262. It was a piece of cake and fifteen hundred dollars a month for my deposits (in sperm bank speak) came in handy. I just didn't think about the consequences. One day, some kid is going to call me Daddy and I'm going to get hit up for child support. Big time.
Now, my father is pressuring me to settle down because the investor who's looking to acquire his animation company doesn't want a player running a family-oriented business. Just in time, she came along. The temp. Dee Walker. The minute the hot as sin brunette with her killer curves and those chocolate brown eyes stepped foot in my office and saved me from an ugly disaster with her magic hands, I wanted her to be mine. Except she's totally off limits. And there's someone else she loves with all her heart and soul that I can't replace.
Can my temp become my forever before my past catches up with me? I'm willing to break all the rules.
Book Details
File Namebaby-daddy-by-nelle-lamour.epub
Original TitleBaby Daddy: A Sexy STANDALONE Romantic Comedy
Creator

Nelle L'Amour

Languageen
IdentifierMOBI-ASIN:B0716S5PJ6
Publisher

Nichols Canyon Press

Date2017-05-14T18:30:00+00:00
SubjectFiction,Romance
File Size513.162 KB
Table of Content
1. Title Page
2. Praise for Nelle L'Amour
3. Copyright Page
4. Books by Nelle L'Amour
5. Dedication
6. Epigraph
7. About the Book
8. Table of Contents
9. Prologue
10. Chapter 1
11. Chapter 2
12. Chapter 3
13. Chapter 4
14. Chapter 5
15. Chapter 6
16. Chapter 7
17. Chapter 8
18. Chapter 9
19. Chapter 10
20. Chapter 11
21. Chapter 12
22. Chapter 13
23. Chapter 14
24. Chapter 15
25. Chapter 16
26. Chapter 17
27. Chapter 18
28. Chapter 19
29. Chapter 20
30. Chapter 21
31. Chapter 22
32. Chapter 23
33. Chapter 24
34. Chapter 25
35. Chapter 26
36. Chapter 27
37. Chapter 28
38. Chapter 29
39. Chapter 30
40. Chapter 31
41. Chapter 32
42. Chapter 33
43. Chapter 34
44. Chapter 35
45. Chapter 36
46. Chapter 37
47. Chapter 38
48. Chapter 39
49. Chapter 40
50. Chapter 41
51. Chapter 42
52. Chapter 43
53. Chapter 44
54. Chapter 45
55. Chapter 46
56. Chapter 47
57. Chapter 48
58. Chapter 49
59. Chapter 50
60. Epilogue
61. Acknowledgments
62. Other Books by Nelle L'Amour
63. About the Author