And the Sweet by Delilah Frost
no ratings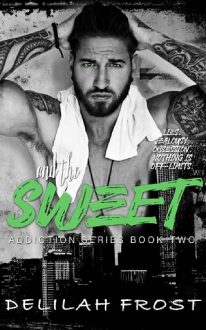 Deception. Envy. Obsession.
A whisper of a rumour here, a taunt of false promises there.
I allowed myself to be led. Far worse than the alcohol could have ever accomplished and I nearly lost everything in the process.
Now I'm just trying to make things right, to fix my mistakes. But I don't know if it's even possible at this point.
Because there are threats looming on the horizon I never would have imagined. A wraith from a past I can't even remember.
My choices are my own. But I'm not alone in this struggle. All I can do is hope I don't destroy everything before I have a chance to finally make things right again.
Because nothing is off-limits. Not even murder.
File Name:and-the-sweet-by-delilah-frost.epub
Original Title:And the Sweet (Addiction Series Book 2)
Creator:

Delilah Frost

Language:en
Identifier:MOBI-ASIN:B01LRQNIF4
Publisher:

Luna Raya Books

Date:2016-09-20T21:00:00+00:00
File Size:279.436 KB