Alien Tribute by Lee Savino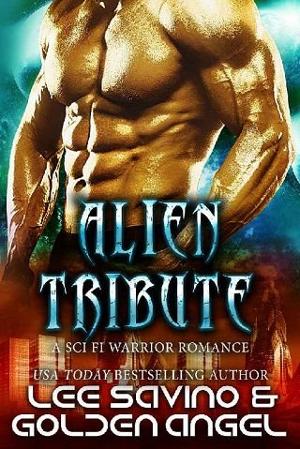 Who knew that reading sexy alien romances could lead to abduction?
Or that aliens could cure my cancer? Not me. But here I am, the captive bride-to-be for an alien warrior, just like the heroine in the book I was reading in my hospital bed on Earth.
Except the surly warrior who's supposed to claim me doesn't want a mate.
Book Details
File Namealien-tribute-by-lee-savino.epub
Original TitleAlien Tribute: A sci fi warrior romance (Tsenturion Masters Book 2)
Creator

Lee Savino

Languageen
IdentifierMOBI-ASIN:B07VKJNSN8
Date2019-10-19T16:00:00+00:00
File Size354.060 KB
Table of Content
1. Title Page
2. Contents
3. Alien Tribute
4. Prologue
5. Chapter 1
6. Chapter 2
7. Chapter 3
8. Chapter 4
9. Chapter 5
10. Chapter 6
11. Chapter 7
12. Chapter 8
13. Chapter 9
14. Chapter 10
15. Chapter 11
16. Chapter 12
17. Chapter 13
18. Chapter 14
19. Chapter 15
20. Chapter 16
21. Chapter 17
22. Chapter 18
23. Chapter 19
24. Chapter 20
25. Chapter 21
26. Chapter 22
27. Chapter 23
28. Chapter 24
29. Chapter 25
30. Chapter 26
31. Chapter 27
32. Chapter 28
33. Chapter 29
34. Epilogue
35. About Lee Savino
36. Excerpt: Sold to the Berserkers
37. Sold to the Berserkers
38. Also by Lee Savino
39. About Golden Angel
40. Excerpt: Mated on Hades
41. Mated on Hades
42. Also by Golden Angel