Alarik by Tracie Douglas
no ratings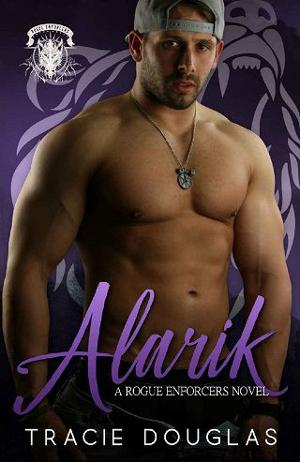 Alarik Murray was born an alpha and raised to be the greatest leader his clan has ever had. But Alarik has only had one dream in his life: to be an Enforcer.
He puts his birthright on hold after tryouts, but fate has another plan for him and suddenly his dream is gone. Now he spends his time with a wrench in his hand and fighting his destiny. Until one night when he takes a late-night call for a flat tire and he finds himself fighting to keep his bear from claiming the violet-eyed woman who stares at him with too much curiosity.
Reaghan McAlister was found in the wilds of the Appalachian Mountains at a young age with no memory of how she got there. Since she was old enough, she made it her mission to find out who she is and where she comes from. But every lead she managed to discover has turned into one dead end after another. Until one night when everything changes, and she receives an anonymous phone call sending her back to the place she was found and face to face with the man who has the key to help her unlock her past.
File Name:alarik-by-tracie-douglas.epub
Original Title:Alarik (A Rogue Enforcers Novella)
Creator:

Tracie Douglas

Language:en
Identifier:MOBI-ASIN:B0825G7B5G
Date:2019-11-28T18:00:00+00:00
File Size:230.400 KB
Table of Content
1. Title Page
2. Copyright
3. Contents
4. Dedication
5. Prologue
6. Chapter 1
7. Chapter 2
8. Chapter 3
9. Chapter 4
10. Chapter 5
11. Chapter 6
12. Chapter 7
13. Chapter 8
14. Chapter 9
15. Chapter 10
16. Chapter 11
17. Epilogue
18. The Rogue Enforcers Series
19. More Books By Tracie
20. About Tracie Douglas