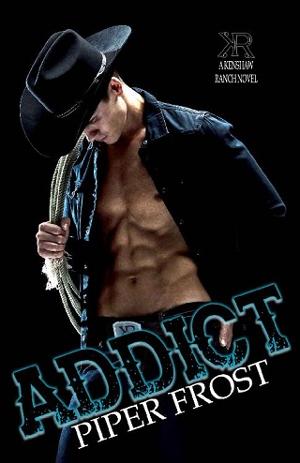 Finding true love in a small town is damn near impossible. It's either marry your high school girlfriend or pray someone new comes around so you can knock her boots off before anyone else does. If that fails, maybe the next town over has a good time to offer.
Unless you're me.
I'm Brandt Kenshaw and I fell in love with the one girl I wasn't supposed to.
My step sister.
She moved in straight from rehab and is now living on my dad's ranch in the guesthouse.
My guesthouse. With me.
She's a drug addict. Or she was. Covered in tattoos and pitch-black hair, she looks about as at home on this farm as I'd look in her big city. She sleeps all day, eats all my peanut butter, and refuses to help out on the ranch. Doesn't matter though. Not much does when I realize she's the spur to my boot and I don't fight it for near as long as I should.
As if hiding the relationship from our parents isn't hard enough, my crazy brother is determined to watch it go up in smoke.
We're addicted to each other, but this is one addiction I hope she doesn't kick.
Book Details
File Nameaddict-by-piper-frost.epub
Original TitleADDICT (Kenshaw Ranch Book 1)
Creator

Piper Frost

Languageen
IdentifierMOBI-ASIN:B0797FN78Y
Date2018-02-22T16:00:00+00:00
File Size933.993 KB