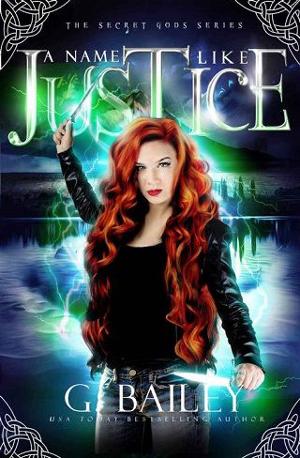 My name is Karma, and I will do anything to save my family and my gods…even from myself.
Karma isn't just my name, it's also my job
Only, my job got me into a lot of trouble which ended up with me in prison, and now no one can save me.
Turns out there is a few secrets that I didn't know…
Now all the secrets are out, and the world as I know it is changed forever.
The higher gods take me as their prisoner, and it's not just me they take to play games with.
My family, my best friend and my gods are all on the line. I've already lost one friend, I won't lose another.
If I don't win the games, everyone I love dies.
So, I will not lose.
My name is Karma Maria Kismet and I am going to destroy the higher gods.
I am going to get justice…no matter what it takes.
Book Details
File Namea-name-like-justice-by-g-bailey.epub
Original TitleA Name Like Justice: A Urban Fantasy Reverse Harem Romance (The Secret Gods Series Book 2)
Creator

G. Bailey

Languageen
IdentifierMOBI-ASIN:B07PHB1T6R
Date2019-06-07T16:00:00+00:00
File Size528.028 KB
Table of Content
1. Title Page
2. Contents
3. A Name Like Justice
4. Copyright
5. Join Bailey's Pack
6. Dedication
7. Description
8. Prologue
9. Chapter 1
10. Chapter 2
11. Chapter 3
12. Chapter 4
13. Chapter 5
14. Chapter 6
15. Chapter 7
16. Chapter 8
17. Chapter 9
18. Chapter 10
19. Chapter 11
20. Chapter 12
21. Chapter 13
22. Chapter 14
23. Chapter 15
24. Chapter 16
25. Chapter 17
26. Chapter 18
27. Chapter 19
28. Epilogue
29. A Name Like Revenge
30. Afterword
31. Stay in Touch
32. About the Author
33. More by G. Bailey…