A Blissful Nothing by M.S. Brannon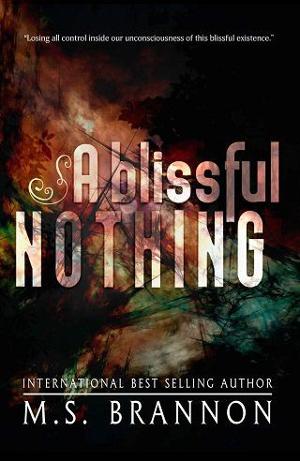 "Honestly, it feels like I'm losing control of myself, but in a good way. You leave me feeling unconsciously blissful, and whenever we're apart, I crave it more and more."
Intelligent and optimistic Eva Mezelle moved to the New York City to pursue her dreams of becoming a doctor. The summer before her freshman year, a frightening encounter nearly shattered it all until Dex Taylor stepped into the picture.
He was mysterious, a beautifully dangerous stranger who made every experience new and exciting. For a month, Dex seemed almost perfect. They seemed almost perfect. Then, as quickly as he arrived, Dex abandoned Eva, leaving her destroyed in his wake.
Twenty years later, Eva's life has significantly changed. She fulfilled her dreams of becoming doctor, yet Eva has become disconnected of any real feelings. She's now cold and withdrawn. Then, on a snowy, winter morning, Eva's life comes to a crashing halt and her world is rocked when the guy she once loved is now the man dying in her emergency room.
File Name:a-blissful-nothing-by-m-s-brannon.epub
Original Title:A Blissful Nothing (The Blissful Series Book 1)
Creator:

M.S. Brannon

Language:en
Identifier:MOBI-ASIN:B084BNPSL2
Publisher:

M.S Brannon Books

Date:2020-03-23T18:30:00+00:00
File Size:245.831 KB